Tomato Macaroni
Tomato Macaroni
Made with MTR Elbow Macaroni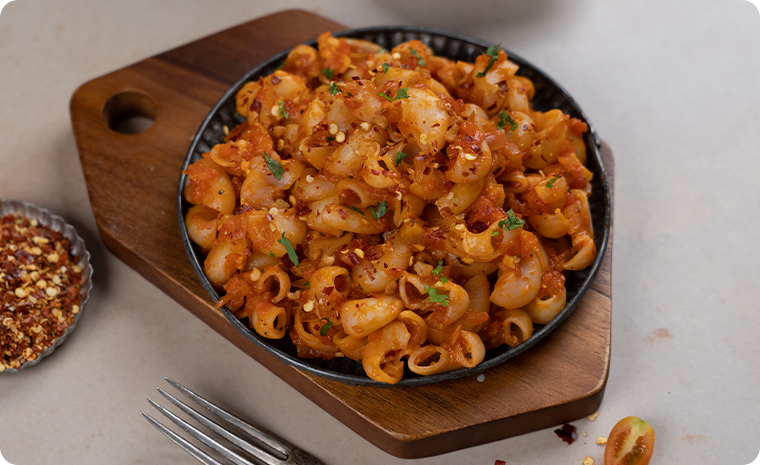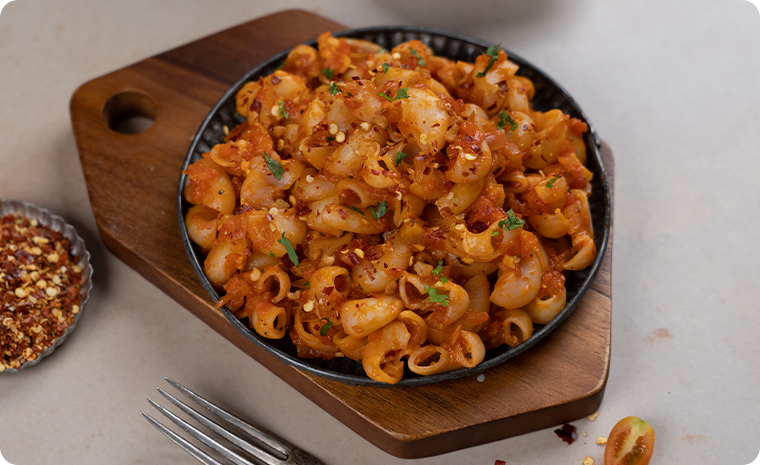 Prep Time 15 Mins

Cook Time 28 Mins

Serving 2 People

Ingredients
| | |
| --- | --- |
| Tomato | 500g |
| Butter | 20g |
| Refined Flour | 5g |
| Onion | 25g |
| Garlic | 5g |
| Salt | --g |
| White Pepper Powder | 1g |
| Tomato Ketchup | 25g |
| Oregano | 0.5g |
| MTR Elbow Macaroni (Cooked) | 100g |
| Red Chilli Flakes | 0.5g |
| Grated Cheese for Garnish | --g |

Directions
Step 01 Cut a X in the bottom of each tomato with a Knife.
Step 02 Boil with sufficient water until soft. Drain the excess water.
Step 03 Cool and remove the skin and chop it. Keep it aside.
Step 04 Heat butter in a pan, add garlic and onion and fry till translucent.
Step 05 Add maida and fry well. Add chopped tomato and cook well.
Step 06 Add tomato ketchup, pepper powder, oregano and cooked pasta.
Step 07 Cook well. Add red chilli flakes and switch off the flame.
Step 08 Serve hot garnished with grated cheese.