Mac Cheese
Mac n Cheese
Made with MTR Elbow Macaroni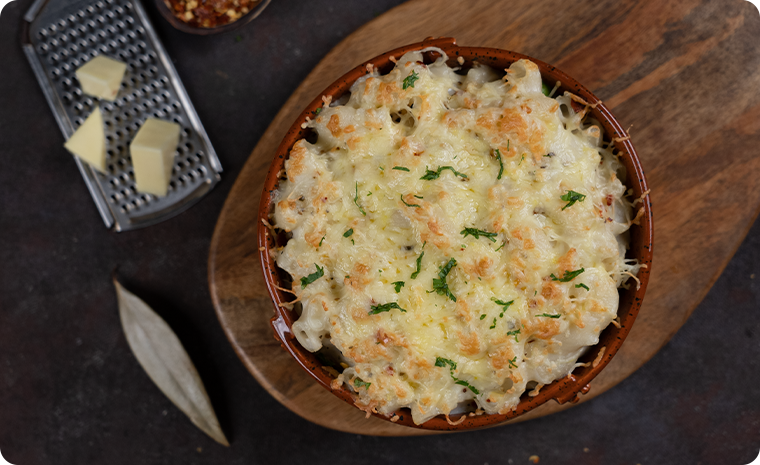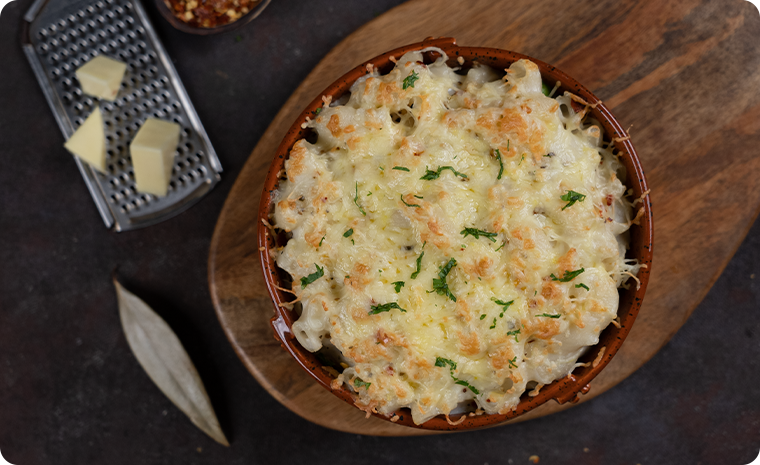 Prep Time 15 Mins

Cook Time 15 Mins

Serving 2 People

Ingredients
| | |
| --- | --- |
| Butter | 20g |
| Refined Flour | 5g |
| Bay Leaf | 0.5g |
| Pepper (Crushed) | 0.5g |
| Milk | 200ml |
| Garlic | 5g |
| MTR Macaroni (Cooked) | 75g |
| Chilli Flakes | 0.5g |
| Oregano | 0.5g |
| Water | 100ml |
| Salt | 2.5g |
| Cheese (Grated) | 25g |

Directions
Step 01 Heat butter in a pan, add chopped garlic, bay leaf, and refined flour one by one, and fry till light brown on low flame.
Step 02 Add milk and stir well. Add water and cook till semi-thick consistency.
Step 03 Add cooked Macaroni, chilli flakes, salt, crushed pepper, and oregano and mix well.
Step 04 Transfer to a serving bowl and grate the cheese over the saucy Macaroni.
Step 05 Bake it until the cheese melts. Serve hot.