Masala Rice Sevai Mixture
Masala Rice Sevai Mixture
Made with MTR Rice Sevai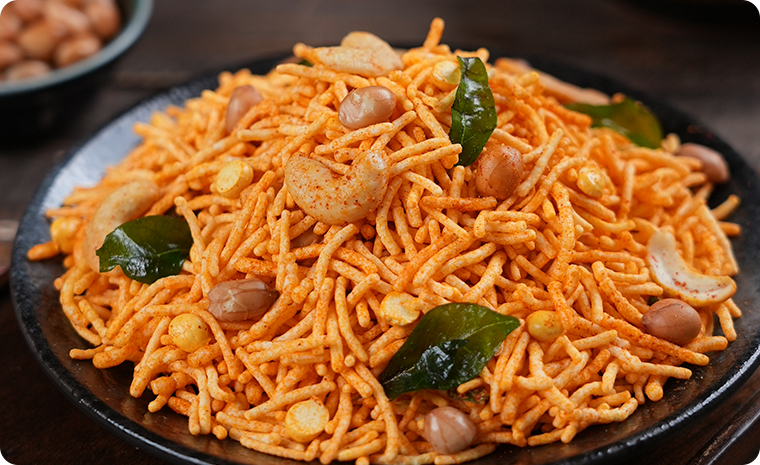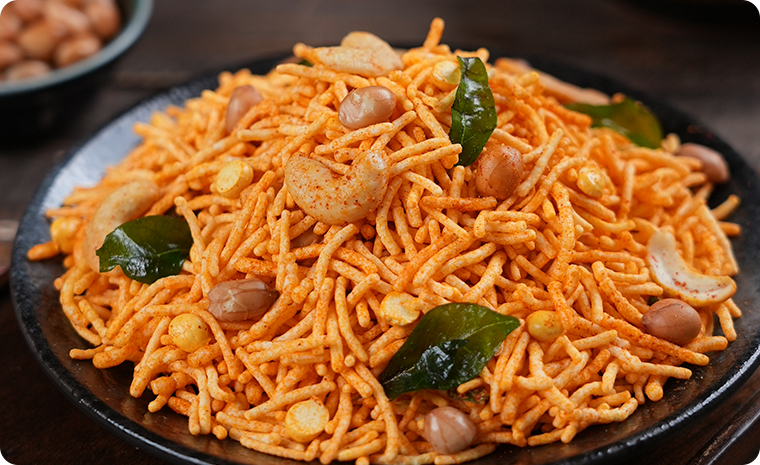 Prep Time 10 Mins

Cook Time 9 Mins

Serving 2 People

Ingredients
| | |
| --- | --- |
| MTR Rice Sevai | 100g |
| Oil for Frying | --g |
| Garlic (Crushed) | 10g |
| Ground Nut | 15g |
| Cashew Nut | 15g |
| Fried Gram Dal | 15g |
| Curry Leaves | 3g |
| Salt | 2.5g |
| Sugar | 0.8g |
| MTR Turmeric Powder | 0.2g |
| MTR Chilli Powder | 2.5g |

Directions
Step 01 Heat oil in a Kadai. Deep fry MTR Rice Sevai until it turns crisp.
Step 02 Deep fry cashew nut, ground nut, fried gram dal, and curry leaves separately.
Step 03 Mix MTR Chilli Powder, MTR Turmeric Powder, salt, and sugar.
Step 04 Add the seasoning to the fried mixture and mix it well.
Step 05 Deep fry crushed garlic in 10g oil and add it to the mixture.
Step 06 Mix it well and serve.