Macaroni Samosa
Macaroni Samosa
Made with MTR Elbow Macaroni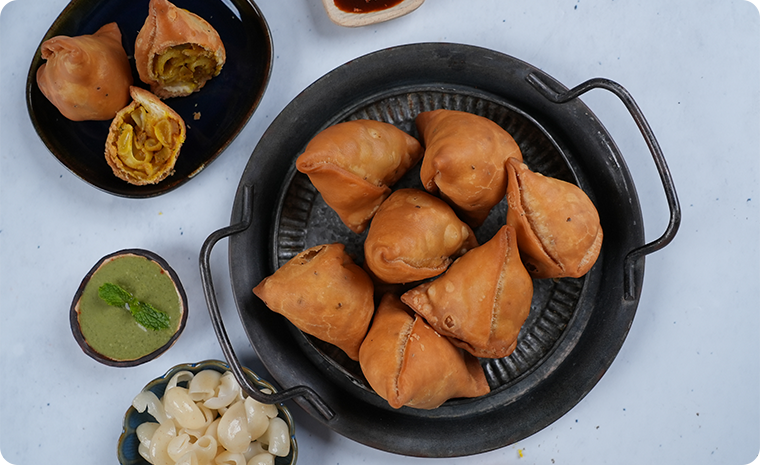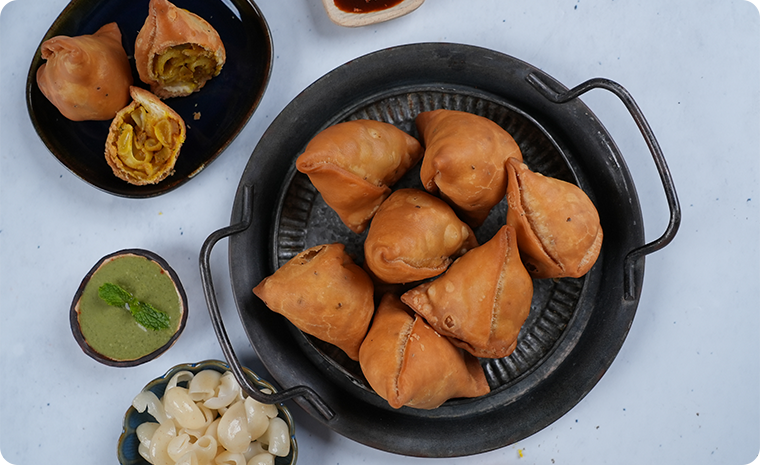 Prep Time 15 Mins

Cook Time 30 Mins

Serving 2 People

Ingredients
| | |
| --- | --- |
| Oil | 15ml |
| Onion | 100g |
| Green Chilli | 5g |
| MTR Turmeric Powder | 0.5g |
| Fennel Powder | 1g |
| MTR Coriander Powder | 1g |
| MTR Special Garam Masala Powder | 2g |
| Salt | 2g |
| MTR Macaroni (cooked) | 75g |
| Coriander Leaves | 2g |
| Water | 50g |
| Samosa Sheet | 10 Qty |

Directions
Step 01 Heat oil in a pan. Add chopped onion and green chilli.
Step 02 Add MTR Turmeric Powder, MTR Coriander Powder, MTR Special Garam Masala Powder, Fennel Powder and salt.
Step 03 Add cooked macaroni and mix well.
Step 04 Sprinkle water on it and mix well.
Step 05 Add coriander leaves.
Step 06 Take a samosa sheet and apply water over the straight edge.
Step 07 Join the edges to make a cone shape. Stick the edges together well.
Step 08 Fill the cone with prepared macaroni masala and press it using a spoon.
Step 09 Apply water to the edges. Stick the edges together to seal well.
Step 10 Heat oil in a Kadai. Add deep fry sealed samosa until golden brown. Serve hot.