Vermicelli Curd Sevai
Vermicelli Curd Sevai
Made with MTR Vermicelli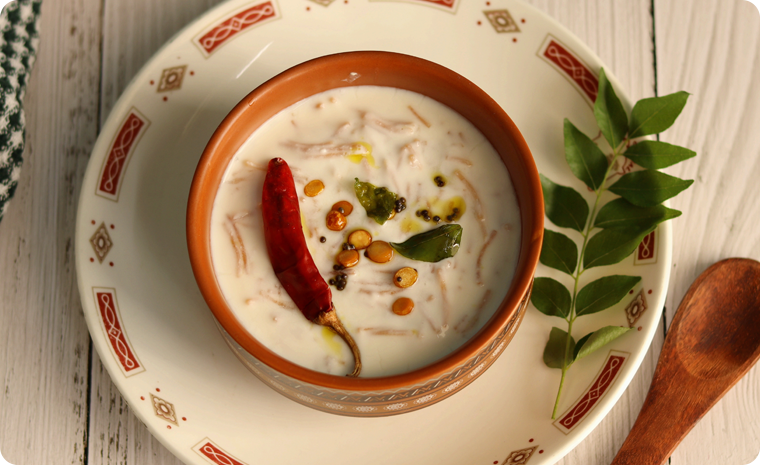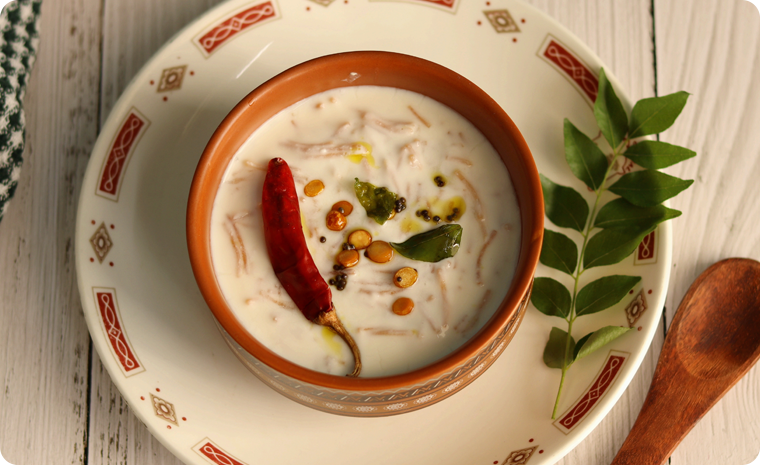 Prep Time 15 Mins

Cook Time 29 Mins

Serving 3 People

Ingredients
| | |
| --- | --- |
| MTR Rice Sevai | 200g |
| Water | 500ml |
| Milk | 200ml |
| Curd | 700g |
| Salt | 10g |
| Oil | 10ml |
| Mustard | 1g |
| Curry Leaves | 1g |
| Red Chilli | 2g |
| Asafotida | 0.1g |
| Green Chilli | 5g |
| Ginger | 5g |

Directions
Step 01 Boil water and add MTR Rice Sevai and cook until it becomes thick.
Step 02 Add milk and cook further until it becomes thick and mushy.
Step 03 Cool it and add curd and salt. Mix well.
Step 04 Heat oil in a pan, add mustard seed, and fry till it crackles.
Step 05 Add curry leaves, red chilli, asafetida, chopped green chilli and ginger.
Step 06 Add the curd to rice sevai. Mix well and serve.