Sevai Cutlet
Sevai Cutlet
Made with MTR Rice Sevai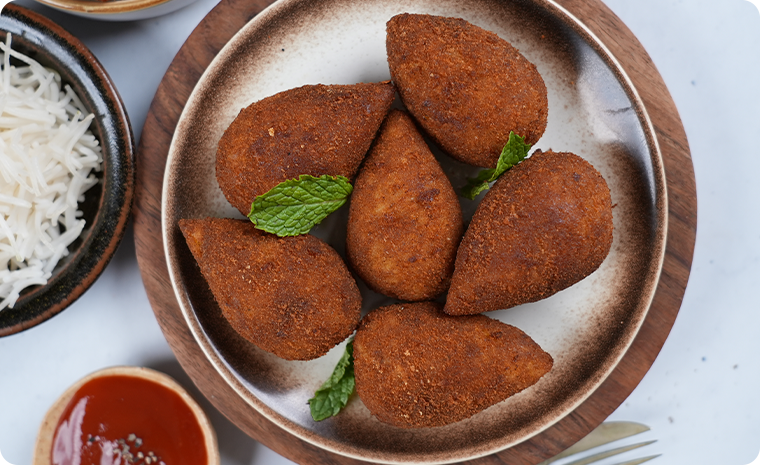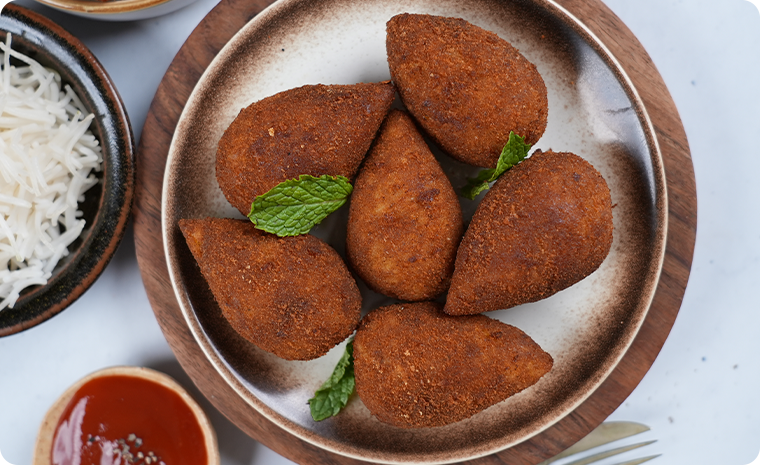 Prep Time 12 Mins

Cook Time 13 Mins

Serving 2 People

Ingredients
| | |
| --- | --- |
| MTR Rice Sevai (Cooked) | 100g |
| Carrot | 25g |
| Boiled Potato | 100g |
| Oil | 5g |
| Ginger | 5g |
| Green Chilli | 5g |
| Curry Leaves | 0.5g |
| Onion | 50g |
| MTR Turmeric Powder | 0.5g |
| Coriander Powder | 1g |
| MTR Special Garam Masala | 1g |
| Pepper Powder | 0.5g |
| Fennel Powder | 1g |
| Maida | 15g |
| Water | 40ml |
| Breadcrumbs | 25g |

Directions
Step 01 Heat oil in a pan, and add chopped ginger, green chilli, and curry leaves.
Step 02 Add chopped onion and sauté till translucent.
Step 03 Add grated carrot and cook well.
Step 04 Add Spice powder and mix well.
Step 05 Add mashed potato and mix well.
Step 06 Make a lemon size ball, shape it and dip it in a maida batter, and coat it with breadcrumbs.
Step 07 Heat oil in a kadai and deep fry until it turns into golden brown color.
Step 08 Serve hot.