Pasta Pizza
Pasta Pizza
Made with MTR Elbow Macaroni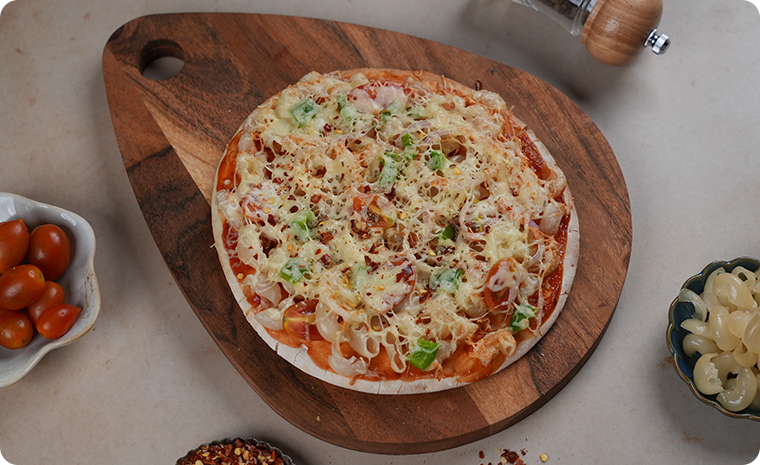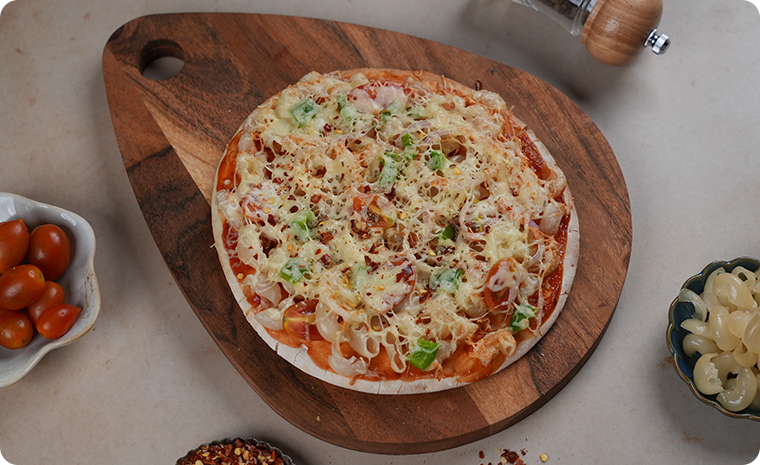 Prep Time 15 Mins

Cook Time 28 Mins

Serving 1 People

Ingredients
| | |
| --- | --- |
| Pizza Base | 1unit |
| Oil | 5ml |
| Onion | 20g |
| Capsicum | 25g |
| Tomato | 20g |
| Tomato Ketchup | 25g |
| Salt | 1.5g |
| Pepper (Crushed) | 0.5g |
| Oregano | 0.2g |
| MTR Elbow Macaroni (Cooked) | 40g |
| Grated Cheese | 25g |

Directions
Step 01 Heat oil in a pan, add sliced onion, and sauté till translucent
Step 02 Add sliced capsicum, sliced tomato, and sauté for 30 seconds.
Step 03 Add tomato ketchup, salt, crushed pepper, and oregano. Mix well.
Step 04 Add MTR Macaroni and stir well. Keep it aside.
Step 05 Place the pizza base on a baking tray.
Step 06 Place the saucy macaroni over the pizza base spreading evenly.
Step 07 Grate the cheese over the saucy macaroni.
Step 08 Bake the pizza in the oven until the cheese melts and browns on the top.